My daughter and I saw "Brave" last weekend and hopefully by now you have too. The latest Pixar installment turned out to be a movie about a mother and daughter and their constant struggle to do what they feel in their hearts to be right. This movie stayed with me, so I must comment.

My daughter loves archery and she could not wait for this movie to open. Adventure was our heroine's middle name. Without giving too much of the movie away (in case you haven't seen it), I must say - I was very
impressed
. It was not your everyday, typical "Princess finds Charming" movie, but a modern independent spirit living life out loud.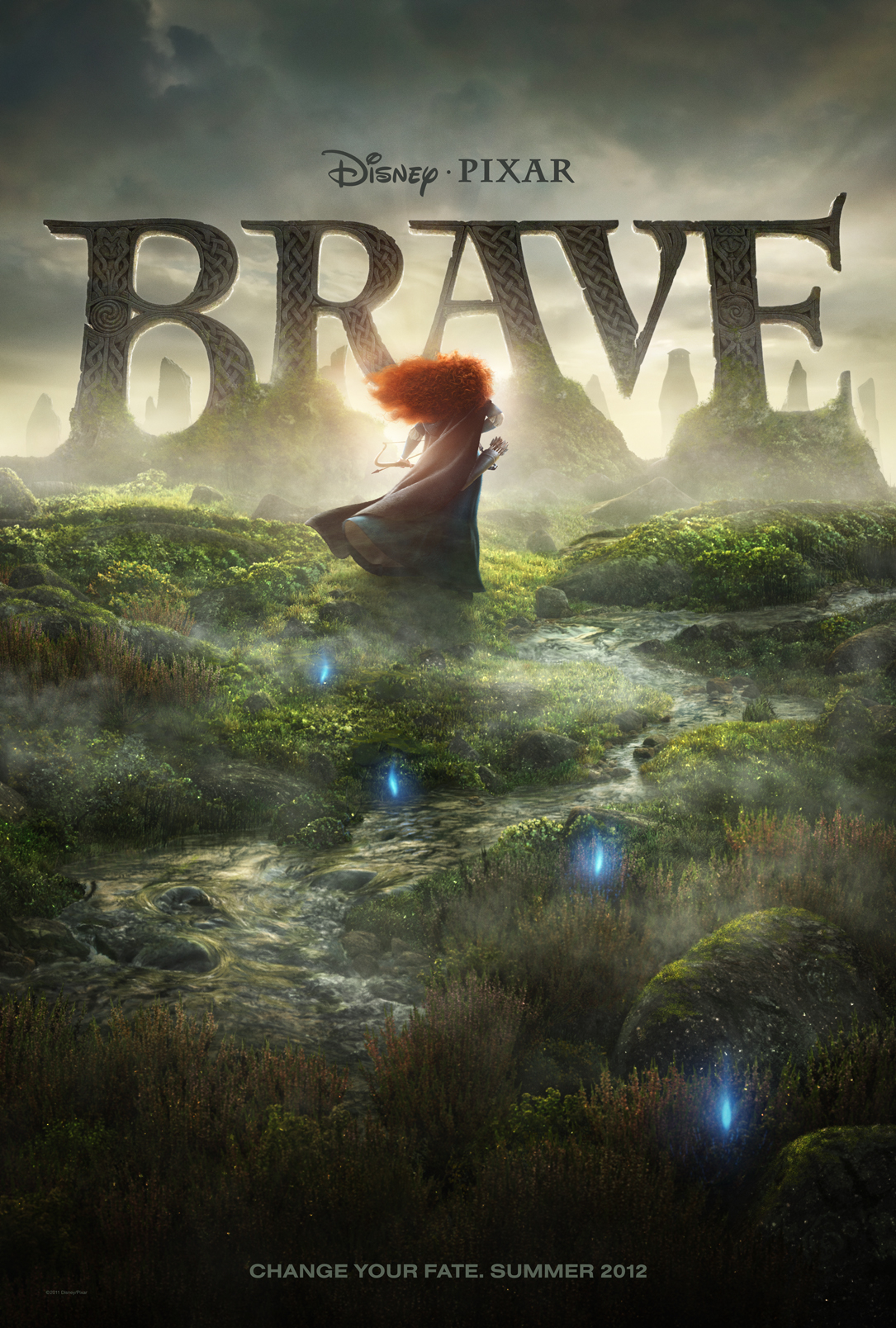 The wild fiery red hair prevelant in the film was a simple metaphor, not the only for beast in need of taming, but the adventurous nature in all of us. The Scottish Highlands a backdrop of the twists and turns in our psyche and the boisterious clans exclaiming our need to be number one.
This film was an excellent example love enduring, parental nuturing and knowing in your heart who and when to trust. We all have the right anwers within, but our nature is to deny its course. This movie reminded me that the hearts of children are pure and with that comes our role to love, teach and guide them but nothing more.
Just call me Mrs. Mor'du, as I would go to great lenghts to protect my babies and my family. But last weekend, after seeing this movie, I was a proud Momma Bear who enjoyed a relaxing day out with her cub.

Last Note: Although following the whisps led our heroine Merida to unexpected and dangerous places, it was a major metaphor for following your heart and destiny winning everytime.
I hope you get a chance to see Brave - Enjoy!!
Epiph
Movie Home
Photos from:
http://pixar.wikia.com/Brave